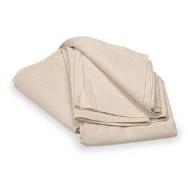 Canvas Drop Cloths
will protect your company's image and your customer's floor. For big dirty jobs, a drop cloth is a necessity. Consideration for your customers helps guarantee referrals and return customers. When moving heaving equipment like furnaces and air handler through someone's home, you will be well advised to take the necessary precautions.
*

Put your company's name and logo on each canvas drop cloth!

Look professional and make an impression.

Many companies give these heavy duty "Custom Logo" drop cloths to their customers when the job is done. Don't take dirt and grime from home to home.
*Add $1 to each drop cloth plus a one time set up fee of $35.


Installation

4x12

Hallways & Staircase Runner

$24
Service
Service

5x5
3x5
Furnace Service
Tool Mat

$19
$16

Duct Cleaning

9x12
Room & Cleaning Equipment Size

$31